Inca Designs ID25 (Wonfor Class A Power Amp)
My Inca Designs ID25 Class A Power Amp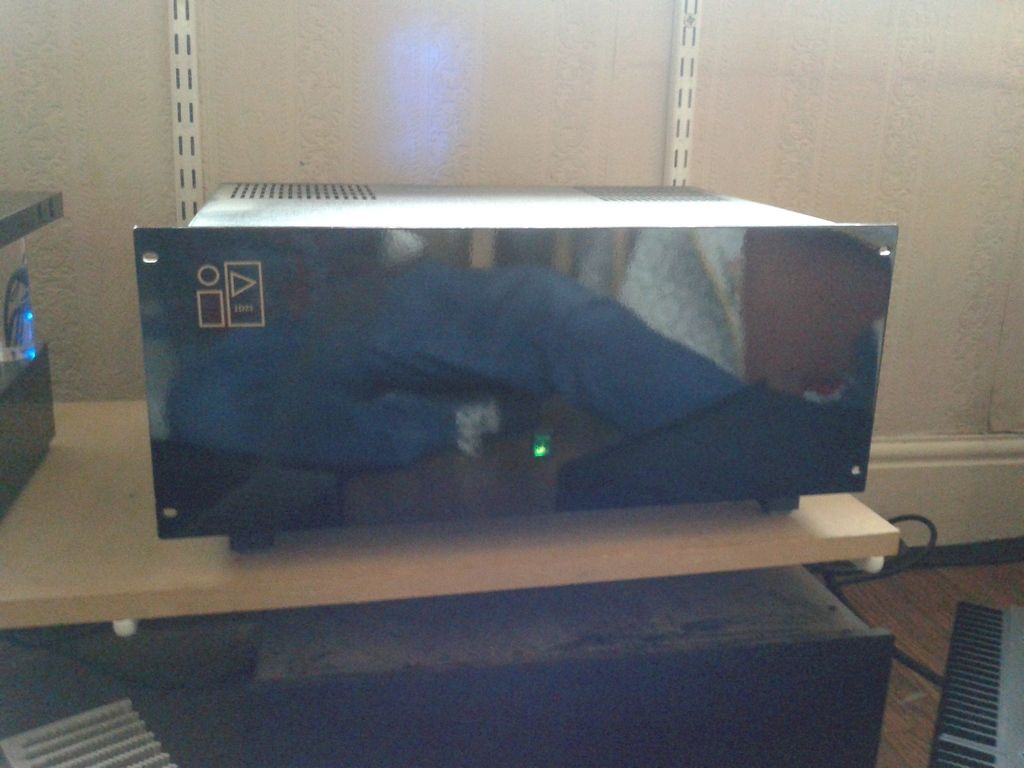 This was serviced by Wonfor Class A specialist Paul Quick ("Quickie") in 2013 just before I purchased it from him. I used it for about a year before continuing on the class A road to a TOCA SECA and more recently one of Colin Wonfor's current Class A kit power amps.
Hence, the ID25 here has been sitting in my cupboard for a couple of years completely unused. I've just fired it up this morning and it's not missing a beat. It's clearly from the same stable as the TOCA and the newer One4 amps. The ID25 is effortlessly class A: natural and smooth right down to its boots. The trade-mark Wonfor bass quality is very present.
@-)
The servicing work that Paul carried out on this amp included: "fitting a new Airlink 750va transformer and soft start, plus 272,000uf Kendeil KO1 and all on board electrolytics replaced". Paul wrote at the time that it is "Class A but doesn't get too hot (approx 25° above ambient)".
The photo above was taken by me this morning. The following pic was taken by Paul after his servicing, but before he sold the amp to me. You can see Paul's typically beautiful work. :-)
One slight cosmetic issue. Towards the right side of the fascia, the amp has picked up a scuff to its black ruffled gloss finish . See photo (taken by me this morning):
Sale due to my having 3 Class A power amps and my wanting to raise some funds.
I'm looking for £645. I'm not in a rush.
If you'd like to come for a listen, PM me. You'd be welcome to pop round for a cup of tea if we can work out a convenient time. :-)
In the event of a sale, I would very much prefer collection and not to post the amp. It is heavy.
But, to help with delivery of the amp after payment, I would be willing to travel an hour from my home in Gloucester (so Cardiff, Bristol, Swindon, The Cotswolds, SW Brum, Hereford, etc....) to deliver or meet half-way for a few quid of petrol.
This is a lot of amp for not a lot of money. As Paul said after his servicing: "The power supply caps/transformer and soft start cost alone cost £250 odd quid. Alot of labour too. This would cost thousands to build from scratch today. I've got a NAP250 here and this pisses all over it."